UCC 2013 will raise attention at the research challenges ahead of the Utility and Cloud Computing community through high-profile keynote speeches.
Confirmed Keynote Speakers:
Dec 9: Rick McGeer, Distinguished Technologist at HP Enterprise Services, Palo Alto, USA (cross-workshop keynote supported by DCC 2013)
Dec 10: Christof Weinhardt, Karlsruhe Services Research Institute, Karlsruhe Institute of Technology, Germany
Dec 11: Ian Sommerville, University of St. Andrews, UK
Dec 12: Erik Elmroth, Umeå University, Sweden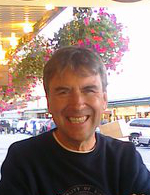 Rick McGeer: Software-Defined Network and Distributed Clouds: Abstractions for the Network Control Plane
Abstract: Scott Shenker has a very attractive view of Software-Defined Networking as a set of abstractions of the Network Control Plane. His point is that the familiar OSI model is a superb set of abstractions for the Network Data Plane, and has served us well for a generation and looks to do so for several more. However, the Network Control Plane has heretofore had no abstractions, and every control protocol had to be built from the ground up. Software-Defined Networking offers such a set of abstractions, which lets us think about building controls for the network in layers, as we build most things in information technology. This allows us to virtualize the network as we virtualize computation and storage. This is a compelling vision, but SDN as it exists today only partially fulfills it. This is because SDN today is defined only as controls for the switching and routing layers of the network; however, our familiar protocol stack included transport and application layers as well. Transport and application layer services have historically been provided in the network by middleboxes and proxies, including transcoders, multicast trees, intrusion detection services and stateful firewalls, discovery services, and most commonly of all, caching. Today, these are built from the ground up, just as control plane protocols are. However, each is realized very simply as an application service in a distributed cloud, and the common substrate - essentially, strategic placement and instantiation of such services in the network - is unified. In this talk, we renew Peterson's argument that middleboxes are an integral feature of the network architecture, as the element which provides application-level services within the network itself. We argue that viewing a middlebox as simply a service provided in a virtual machine in a distributed cloud not only permits the allocation of networking, computation, and storage in a unified way, but permits the development of a much wider variety of application-level services in the network. We conclude by discussing that abstractions (beyond virtual machine placement) that this implies, and how testbed initiatives in the EU, US, and Japan are independently reaching toward this goal.
Bio: Dr. Rick McGeer is a Distinguished Technologist for HP Enterprise Services. He is co-Principal Investigator (with Joe Mambretti, Rob Ricci, and Andy Bavier) on the InstaGENI project, responsible for the design and implementation of a network of instant-on Clouds with deeply programmable networking under the auspices of the GENI project. Previously, he co-led the GENICloud and TransCloud projects, whose goal was to design and implement and interoperable, distributed, GENI-compliant Cloud architecure, and the OpenNet project, which led to the first commercial switch implementation of OpenFlow. He currently is the co-Principal Investigator on Social Network Analysis using Geometric Inference Techniques under the DARPA GRAPHS program. Previously, he was the Co-founder of Cadence Berkeley Laboratories and Softface, Inc. He holds nine patents in the fields of programming languages, circuit design, natural-language processing, security systems, and switching systems He is author of over 90 papers and one book in the fields of Computer-Aided Design, circuit theory, programming languages, information system design, secure systems. Member of the PlanetLab Consortium steering committee, PI in the DARPA Global Mobile (GloMo) program in 1994-95, the Control Plane program (2004-2009). He was the Founding General Chair of the workshop series on timing analysis, General Chair of the International Workshop on Logic Synthesis, the VLSI Workshop, WISH, and the IEEE C5 Conference. He's served as Program Chair on C5, IWLS, and the VLSI Workshop. He has served on multiple program committees in the fields of networking, distributed systems, VLSI, embedded systems, and Computer-Aided Design, including HotNets, DAC and ICCAD.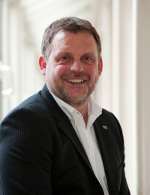 Christof Weinhardt: Networked Cloud Services: The Meeting Point for Economics and Computer Science
Abstract: Today there is a host of interoperable and substitutive Cloud services that are available to private and business users. However, there is a fundamental lack of platforms that facilitate the economic as well as technical orchestration of services into composite service chains. In this talk, I will introduce Service Value Networks (SVNs) as a promising approach to provide business value through the dynamic, automated and on-demand composition of complex services. After an introduction of the microeconomic structure of SVNs, I will present and discuss the key research challenges in the formation and application of SVNs. Finally, I will conclude by trying to reconcile some open research opportunities and current state of the art in the construction of universally accessible network orchestration platforms.
Bio: Christof Weinhardt is the Dean of the Faculty of Economics and Business Engineering at Karlsruhe Institute of Technology. He is also a director of the Karlsruhe Service Research Institute (KSRI) , of the Research Center for Information Technology (FZI), and has his Chair at the Institute of Information Systems and Marketing (IISM). He has published over 200 peer reviewed journals and papers as well as (co)authored 20 books in the domains of Service Science, Economics, Information Systems and Computer Science in areas related to Market Engineering such as Cloud and Corporate Services, Smart Grids and Telecommunications, Financial, Retail as well as Energy Markets. Christof is co-editor of several pertinent academic journals and was member of the counseling board of Deutsche Bundestag for the area 'Internet and Digital Society' as well as in the Academic Board of The German Research Foundation (DFG) for 'Economics and Business Administration'. He received his PhD in Microeconomics from the then University of Karlsruhe in 1989 after receiving his Diploma in Industrial Engineering in 1986.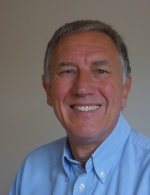 Ian Sommerville: Moving services to the cloud
Abstract: In this talk, I will discuss some of the technical and business issues encountered by software product companies who are considering delivering these products as cloud services. Key issues that have to be considered are how the business has to change to accommodate this approach and choosing a pricing model for these services. I will discuss some of the practical issues that have been revealed in working with companies on this problem and the revenue prediction tool that we have developed. Finally, I will reflect on the lessons learned from this collaborative cloud research and longer-term issues for the university cloud research community.
Bio: Ian Sommerville is Professor of Software Engineering at St Andrews University, Scotland. His principal research interest is in engineering of large-scale complex IT systems. This led him into cloud computing where our work has been concerned with socio-technical issues for business in migrating to the cloud, infrastructure cost and service revenue modelling and cloud scheduling for energy efficiency. Ian is also the author if a widely used textbook on software engineering.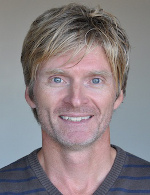 Erik Elmroth: Cloud Control
Abstract: By taking a holistic approach to cloud resource management, we aim to transform today's static and energy consuming cloud data centers into self-managed, dynamic, and dependable infrastructures, constantly delivering expected quality of service with acceptable operation costs and carbon footprint for large-scale services with varying capacity demands. The presentation will provide the birds-eye's view of our efforts as well as several glimpses of selected completed, ongoing, and planned research efforts. These efforts address fundamental and inter-twined self-management challenges assuming that there during execution are stochastic variations in capacity need and resource availability, as well as changes in system response and operation costs. Sample challenges include how much capacity to allocate at any time for an elastic application, where to allocate that capacity, if to admit an elastic service with unknown lifetime and future capacity demands, how to optimize the various management tools' concerted actions, etc, while taking into account the need for differentiated quality of service and the scalability requirements of the management tools themselves. For further reading about cloud resource management research at Umeå University, Sweden, please visit www.cloudresearch.org.
Bio: Erik Elmroth is Professor in Computing Science at Umeå University. He has ten years of experience from being Head and Deputy Head of the Department of Computing Science. He is leading the Umeå University research on distributed systems, focusing on virtual computing infrastructures (Grid and Cloud computing, see http://www.cloudresearch.se), including the group's participation in large-scale national and international collaborations such as eSSENCE (a long-term Swedish strategic eScience collaboration), the EU FP7 projects RESERVOIR, OPTIMIS, VISION Cloud, CACTOS, ORBIT and ACROSS as well as the local industry-focused IT research within the UMIT research laboratory. A particular high-light is being the principal investigator for Cloud Control, which is a framework project funded by the Swedish Research Council, taking a control theoretic approach for cloud datacenter management systems. The research is focused on methods, algorithms, architectures and software design principles for large scale distributed environments (Grids) and elastic federated data center infrastructures (Clouds).
© IEEE Technical Committee on Scalable Computing • 2013