UCC 2013 will take place in the Dorint Hotel Dresden. Conference participants are entitled to special room rates. The room reservation is available through the following link:
Ms. Anke Boehmer
or
Ms. Kerstin Nikolaus
.
Dresden comprises much more that the historic center with the 'Semperoper' opera house and the 'Frauenkirche' church. Dotted along the approximately 30 km long stretch of the Elbe River which runs through the city, we find many treasures: castles, villas, vineyards, historic funiculars, steam paddle boats that are up to 130 years old - and the "Dorint Hotel Dresden". In addition to offering professional conference facilities and expert advice, the comfortably furnished business hotel also offers corporate travelers and seminar and conference participants every modern convenience, coupled with obliging and attentive service. Our separate conference and banqueting floor comprises 1.400 m2 and provides ample space for effective and creative work. Our Mediterranean a la carte restaurant and rustic pub and wine bar offer a wide choice of culinary specialties. An attractive leisure area with swimming pool, sauna, steam bath, whirl pool and fitness room ensures relaxation and variety.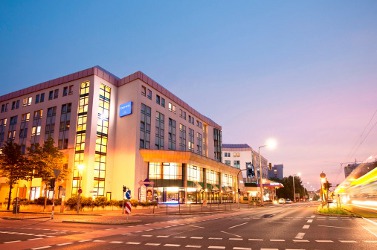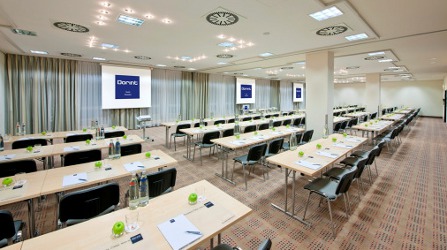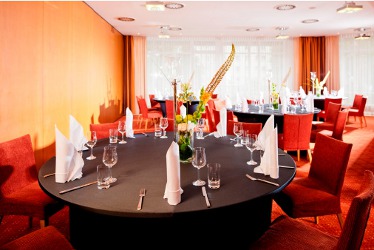 Address: Dorint Hotel Dresden, Grunaer Strasse 14, 01069 Dresden
Telephone: +49 (0) 351/ 49 15 - 0 / Fax +49 (0) 351/ 49 15 - 100
Directions: The map below displays the location of the hotel in the city.
From the airport (Dresden International Airport DRS), take the train S2 to the main station (Dresden Hbf).
From the main station, take the tram line 3 or 7 to Pirnaischer Platz. From there, it's walking distance or an additional one-stop tram line 1/2/4 ride to Deutsches Hygiene-Museum directly in front of the hotel.
In case you arrive from Berlin, Frankfurt or other airports, Germany offers a well-established
highspeed train network
and a growing network of
interurban buses
. In particular, there are convenient direct connections to Dresden's main station from the
Berlin airports
.
© IEEE Technical Committee on Scalable Computing • 2013